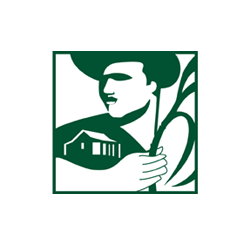 Pu'ukoli'i Village Mauka — Masterplan
For most of the 1900s, Pu'ukoli'i was at the heart of the sugar industry in West Maui. It was the largest of the sugar plantation camps, a tight-knit community where generations of families lived and thrived.
For the past five years, a dedicated Ka'anapali 2020 Community Steering Committee comprised of people from all walks of life have been working alongside Kaanapali Land Management Corp. (KLM) on a shared vision to revive the old Pu'ukoli'i Village.
Located 1.5 miles mauka of Kaanapali Beach Resort above the proposed Lahaina Bypass project, approximately 240 acres have been planned for a new community called "Pu'ukoli'i Village Mauka."
"Our goal is to create a place where residents can live, work, and play in West Maui," said Howard Hanzawa, former KLM vice president. "We envision a place that embraces the spirit reminiscent of the old plantation village, where neighbors know their neighbors. A place where families can plant roots and live, work and play in West Maui."
The project features:
A mix of affordable and market-priced homes and housing types.
Parks, open space and greenways
Neighborhood commercial areas (i.e. offices, shops and restaurants)
Community facilities (i.e. community center, gardens, public school site, day-care, church, etc.)
An interconnected roadway system.
Traffic calming components that encourage walking and biking.
Project siting that capitalizes on views of the West Maui Mountains and ocean vistas of neighbor islands Moloka'i and Lana'i.
For Patty Nishiyama ("Aunty Patty"), a former resident of the old Pu'ukoli'i Village, it's like coming home. "I want my grandchildren to be able to afford to live in this new community and experience the wonderful life that I did growing up. It's one way we can reconnect with our roots and share our most cherished memories with future generations."