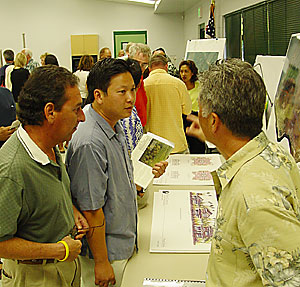 Our projects
We encourage you to learn more about our projects and our dynamic community-based planning process which is helping to shape the future of West Maui.
Since 1999, Kaanapali Land Management Corp. has been working with the West Maui community on a concept for our 913-acre Ka'anapali 2020 property. The Ka'anapali 2020 Plan incorporates distinct communities that provide options for residents of varying lifestyles and incomes to live, work and play in West Maui; and includes a mix of residential, recreational, open-space, an acute care medical facility and public/quasi-public and commercial uses.
Located mauka of the Ka'anapali 2020 project, Ka'anapali Coffee Farms is a private agricultural community that weaves contemporary island living into the rich farming culture of West Maui. On 336 acres upslope from Ka'anapali Beach Resort, 4-to 7-acre Farm Lots are now available in a limited offering. In keeping with the district's agricultural zoning, each lot is a part of a working coffee farm. A veteran team of local farmers grows, harvests and markets the coffee crop on your estate, leaving you and your family the time to enjoy life in this remarkable corner of Paradise.
Located mauka of the Ka'anapali 2020 master plan above the proposed Lahaina Bypass project is Pu'ukoli'i Village Mauka, a distinct community with a strong sense of 'ohana (family). Reminiscent of the plantation era, this 240-acre project offers a diversity of housing, parks, open space, a school site, and community facilities — all capturing the spirit of "coming home."